The Supermarine Spitfire is, I think, the most beautiful military aeroplane ever built. The wing shape, the fuselage shape, the proportions and the clean, sleek lines… the sound she makes – the Spitfire has to be the most aesthetically pleasing military aeroplane in history. And by all accounts she is also a real delight to fly – a real pilot's aeroplane – light and responsive, powerful and agile, with lovely handling and few vices. I have flown several different aircraft types, but I've yet to fly one of these …  well, I can dream, can't I?! 🙂
The Spitfire is probably also the most famous fighter aircraft ever too. Most everyone has heard of the Spit!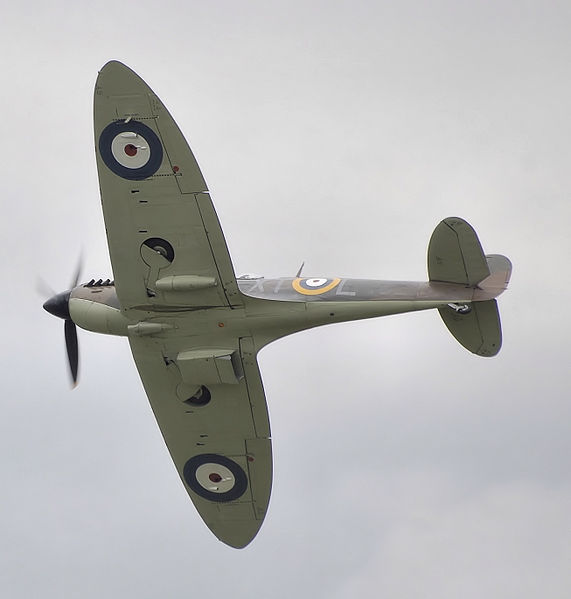 Above picture is a Mark IIa
Designed in 1934 by Reginald Mitchell, the Spitfire's technology was extremely advanced. I won't bore you with the techy details but the Spitfire, along with the more numerous and slightly older Hawker Hurricane, was Britain's mainstay during the Battle of Britain in July – September 1940. Here's the painting 'Achtung – Spitfire!' by aviation artist Roy Grinnell, used on the cover of the 1995 boardgame of the same name:
The Spit was the UK's main front-line fighter aircraft for the whole of the Second World War. Also, the design was extremely flexible, and because of this the Spitfire was produced in many different versions throughout the War – fighter, fighter-bomber, trainer, reconnaissance and others. The picture below shows the Mark IX, here being flown by the late and legendary display pilot Ray Hanna in 2005.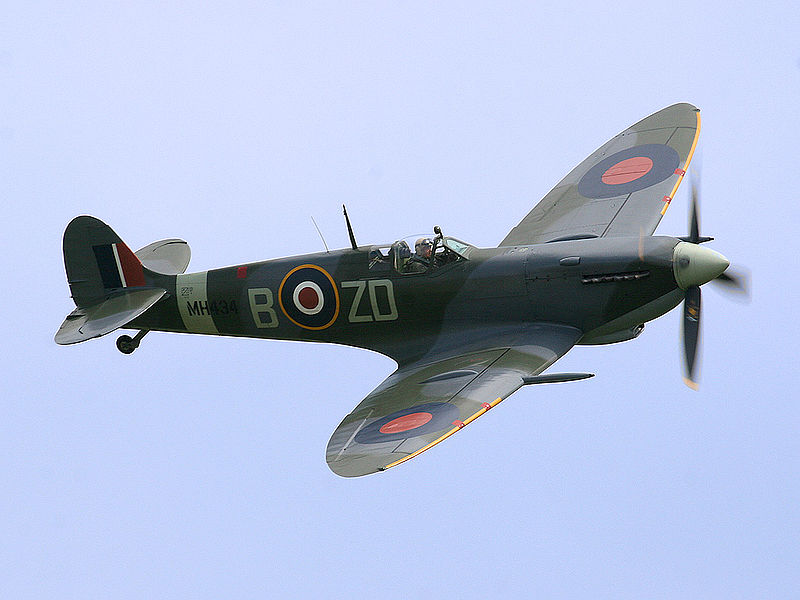 And another couple of shots of the Mark IX, showing off the wing planform rather nicely: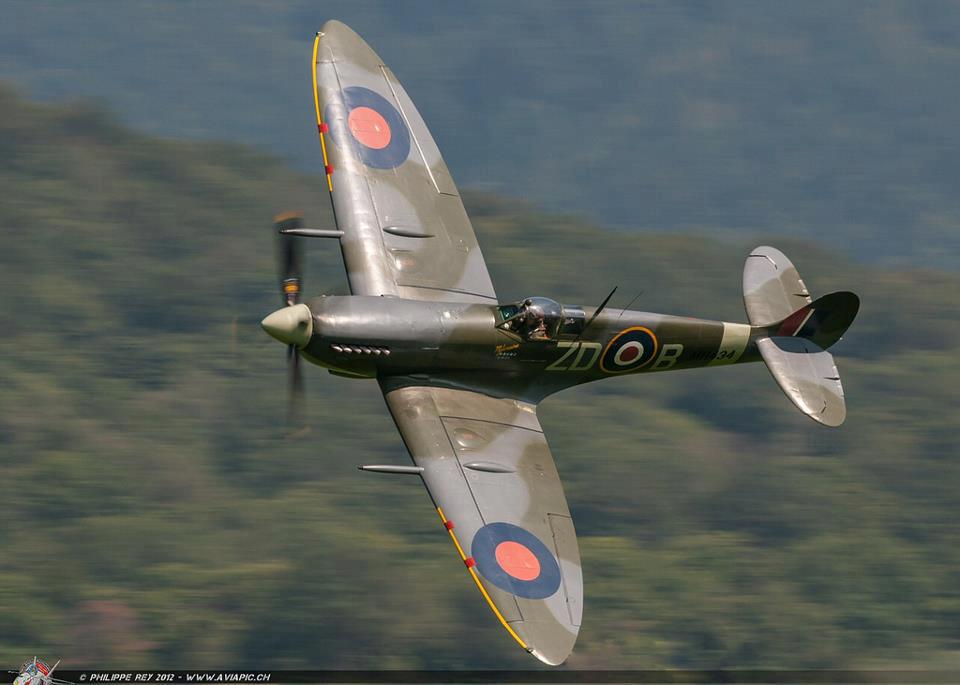 …I mean, doesn't that picture so capture this gorgeous aeroplane? And make you want to go fly one too?
This is the Mark IA, the mainstay during the Battle of Britain:
And finally, the version produced more than any other – the Mark V: