The Mosquito, or 'Mossie' for short, was one of the great British success stories of the Second World War and afterwards. Made from wood, and with two very powerful engines, she was the fastest aeroplane in the war until the advent of the Messerschmitt Me262 jet fighter.
The wooden construction meant that she was probably one of the first 'stealth' aircraft (because wood doesn't show up all that well on radar). But the Mossie was a true multi-role combat aircraft, made in many different versions for many different roles, and displaying the design's real versatility.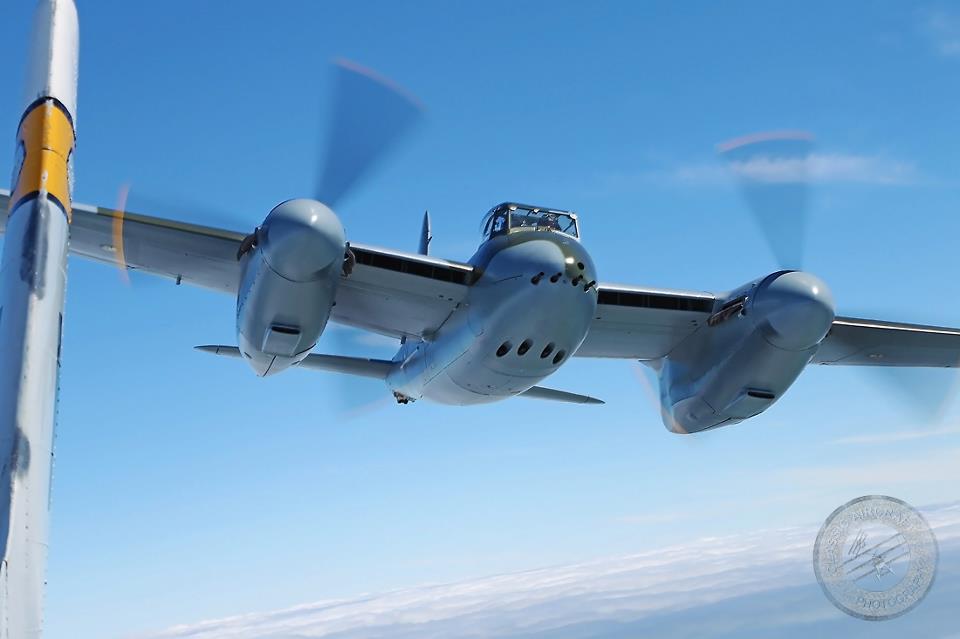 However, it was in the low-level role that the Mossie really excelled. On one famous occasion, a Mosquito raid breached the walls of the Amiens prison, where the occupying German forces were holding a number of French Resistance and political prisoners. The raiding aircraft went in at an extremely low-level, some 50 feet above the ground, and at a speed of about 300mph or so. That's some flying!
To illustrate this, here's a very special photo of a Mosquito flying under the Eiffel Tower in the autumn of 1944; you might need to click the photo to get the full-size image up so you can see the aeroplane:
As you can see from the last two pictures, the Mosquito has very clean lines and a small frontal profile; respectively, these features make for high speed and low radar signature (how well it shows up on radar – the less, the better)
Most of the photos on this page are of one of the two airworthy Mosquitos remaining in the world; this aircraft was stored in a field for 30 years or more. Restored over a period of eight years by New Zealand company AVspec, the aircraft now resides in the USA.
Here's a shot of that aircraft flying low over a lake near the factory where it was restored: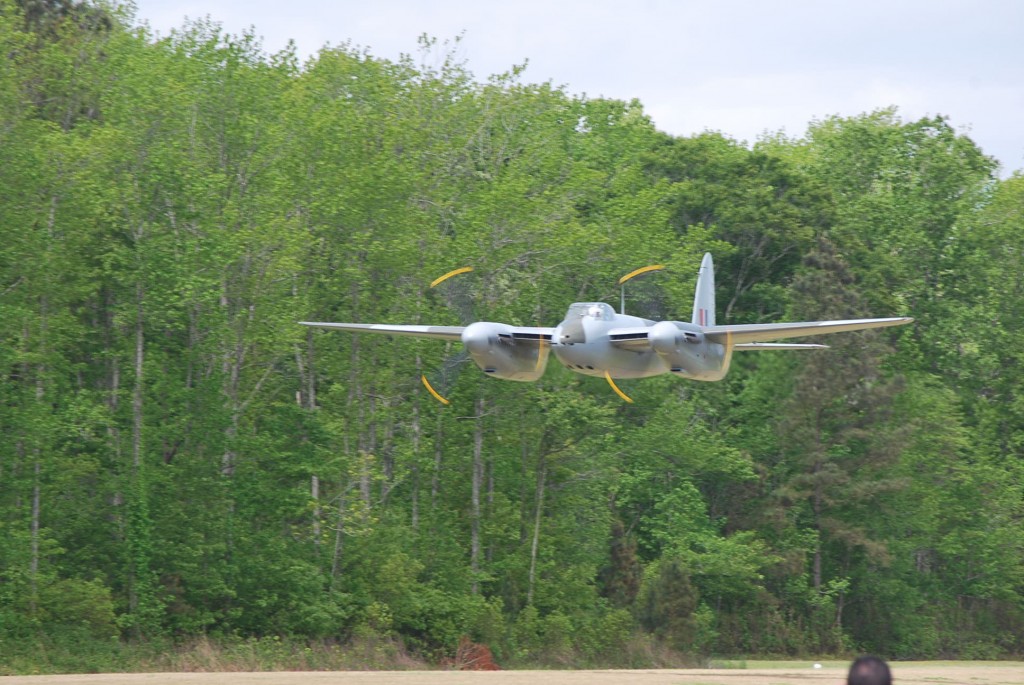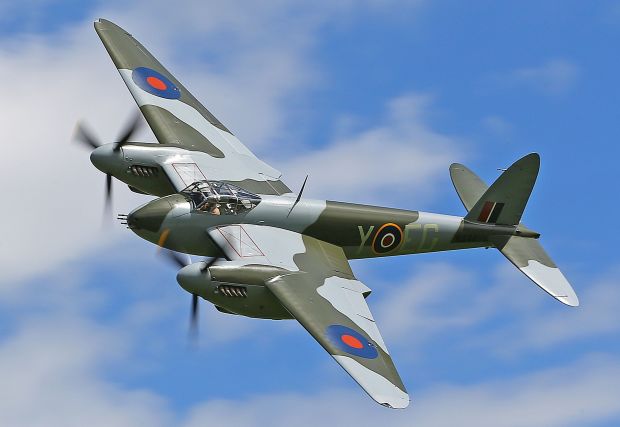 So there she is – the Mosquito, another Beautiful Destroyer. Of course, this is yet another aeroplane I'd love to fly.
In my dreams!