And the grace of our Lord overflowed to me, along with the faith and love that are in Christ Jesus. – 1Tim1:14
And here's what that looks like: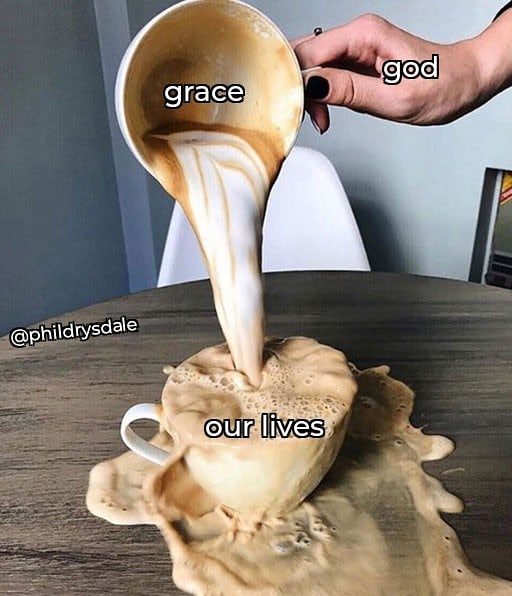 Brilliant. Although as an Aspie, I don't like 'mess', I can cope with Grace spilling out and just getting everywhere. That's what it's for!
The Bible is full of references to God's huge, vast generosity. It speaks of,
"Come, all you who are thirsty,
    come to the waters;
and you who have no money,
    come, buy and eat!
Come, buy wine and milk
    without money and without cost"
– Is 55:1
Romans 5:5 says, "…God's love has been poured out into our hearts through the Holy Spirit, who has been given to us"
Or even Jesus's water-to-wine trick in John 2, where He made between 120 and 180 gallons of the strongest wine He could make and gave it to the wedding guests (Jn 2:10). Generosity exemplified, through Jesus.
Ephesians 1:7: " In him we have redemption through his blood, the forgiveness of sins, in accordance with the riches of God's grace that he lavished on us".
Or in 1 John 1:3 –
"See what great love the Father has lavished on us, that we should be called children of God!"
An old preacher friend of mine once described the word 'lavished' as how children spread Nutella on their toast. You want to know what 'lavished' looks like? Here you go: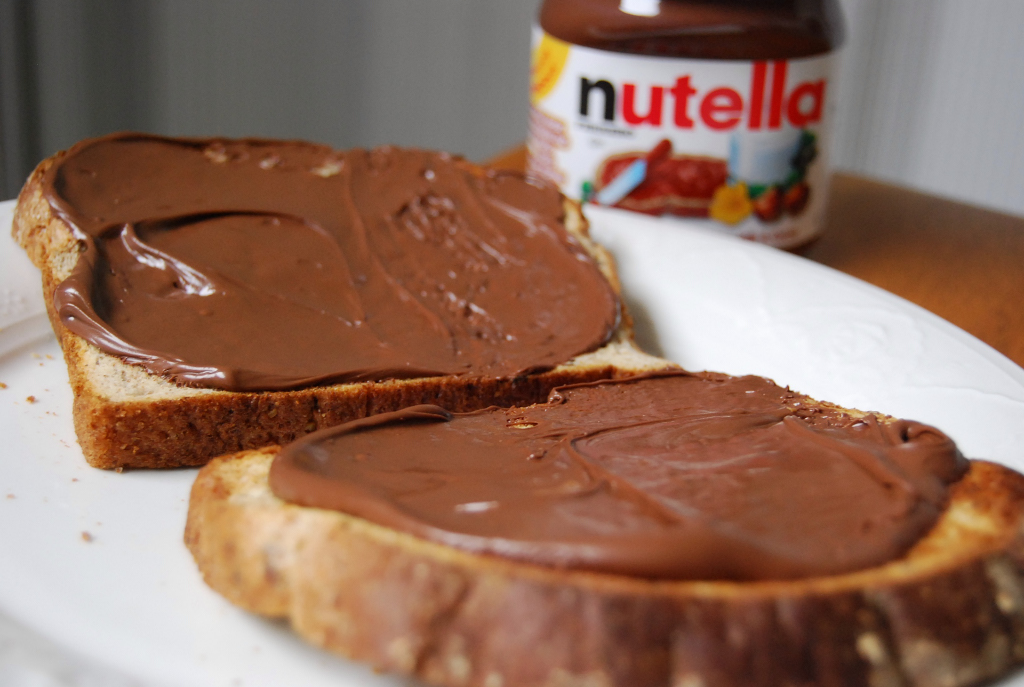 Or even better, this one:
That's the way to do it; nice and thick. Faaaaar too much more than necessary, but still it's absolutely essential to do it that way. Why skimp on it? 😀
I could go on. God is unreasonably, unfairly generous. And that's the way that God does things. He lavishes, pours out, drenches with, His goodness, His Spirit, and His Grace. He doesn't skimp on things like that; He doesn't skimp on anything. All we need to do is just to be
Don't let anyone ever tell you otherwise!
---
Pouring out of Grace picture from Phil Drysdale, and used with his kind permission.
I should also add that the caption for the picture was this:
"I don't care how much you screw up. Where sin abounds (whatever your definition of sin) grace abounds all the more!
"God isn't running out of patience, love, grace, faith etc. For you. God believes in you and loves you and there ain't nothing you can do about that".