If, as I have postulated in this article, there is no time limit on being 'saved', then why would one want to become a Christian in this life? Why not simply 'enjoy life' now without all those boring restrictions that Christians have to live under?
That's an interesting question, and the answer is related to what benefits there are in being a Christian.
Let's just clear one thing up, though, before we begin. Being a Christian is not all about being a boring stick-in-the-mud that makes protests about everything that's enjoyable. It's not about being the one person at a party that won't touch alcohol – if indeed you'd even be seen at a party anyway! It's not about being against everything that other people consider normal.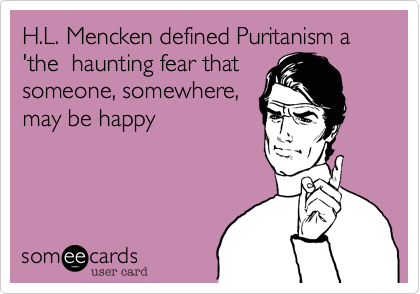 Oh indeed, no! Christians are not supposed to be an irritant to society; they're supposed to enhance it! I have written on this subject before in this blog in the article 'salt and light'. Being a Christian is actually a life of freedom, not of restriction! Freedom from religious rules and regulations, freedom from fear, freedom to live, freedom, freedom, freedom! Jesus said, "I have come that they may have life in all its fulness" (John 10:10)
So here's the premise I'm going to work from. Jesus, in His life and death and resurrection, showed us what Kingdom life is like, and also He made the way open to God's throne room for all those who would like to enter it. Being a Christian is simply deciding to appropriate our inheritance in Jesus, right now, as opposed to waiting until after we die. In short, again: Jesus came to bring us life – in all its fulness. Everything that life was intended to be, Jesus brings us! That's why life with Jesus is so much better than life without Him.
So, what is that inheritance? Let's take a look at Psalm 103:2-5 –
"Praise the Lord, my soul,
  and forget not all his benefits—
 who forgives all your sins
 and heals all your diseases,
 who redeems your life from the pit
 and crowns you with love and compassion,
who satisfies your desires with good things
 so that your youth is renewed like the eagle's".
Well, that's some of it. He forgives all our sins, He heals all our diseases, and He redeems our lives from the pit. He crowns us with love and compassion and satisfies our desires with good things, and our 'youth is renewed like the eagle's: He makes us fly in the Spirit. Like an eagle; effortless soaring and easy flying.
What does this look like in practice?  Let's look at that, shall we?
He forgives all our sins. Because of what Jesus did on the Cross, there is now no longer any barrier to any of us being in God's Presence. Whether you believe that Jesus died to 'placate an angry God', or whether you believe that Jesus died once and for all so that we now have no reason from our point of view to be afraid of going into God's Presence, whichever – that's what He's bought for you on the Cross. Believe it, feel His presence, and walk in it. There's nothing separating you from God now, because of what Jesus has done. Yes, this means you too! Even now, some of my readers will feel a burning sensation in their chest, or perhaps a lightness in spirit, or what feels like a warm blanket around your shoulders. That's God's Spirit speaking to you right now. Believe it!
He heals all our diseases. We see healings in our Church; my wife was diagnosed last year with inoperable pancreatic cancer and she has just been taken off chemotherapy because of how well she is doing. Not everyone is healed all the time, or right away, though. But in those cases, God works wonders in people's lives to give them the strength and patience to endure. He draws near to the brokenhearted and He binds up their wounds. I have never felt so close to God in my entire life than over this last year and a half. And, whatever the outcome, even death, it's still a happy ending because He guarantees our life after death (see below)
He redeems our lives from the pit. My Church works with the rejects of society; the homeless, drug (and other) addicts, the broken, the rejected. The lives of these people are indeed redeemed from the pit. I have a friend who, only eighteen months ago, was sleeping under a bench down by the harbour; an alcoholic, homeless and down-and-out. Now he's a man of God, a man of honour – restored, healed, forgiven, free. Jesus has redeemed his life from the pit. My best friend was once a drug addict; a wheelman with organised crime gangs. He's now free from all that, he has chosen God's Way over his own way. God came looking for him in his brokenness, and lifted him up out of the pit. Jesus did this. He repairs lives, repairs relationships, repairs people. And He can repair yours too.
He crowns us with love and compassion and satisfies our desires with good things. God walks with us in life. He's there when we need Him, and he will never leave us. On September 9th, 1980, I made the decision to be a Christian. A very wise lady (my friend's mother, who is the wife of a Methodist minister) said one thing to me, the day after: 'He will never, ever, let you go'. And He never has, not once. I've always been aware of His love. And He provides; in all the 35 years I have walked with Jesus, I have never once been short of food or not had somewhere to live. He has always given me exactly what I needed, when I needed it. And I'm not on my own in this; many people in our Church have exactly the same testimony. This is not an isolated incident; this is a real God who really does provide for His own. Sure, life still presents problems, difficulties and hard times, but with God walking by you, it makes all the difference.
He gives power over sin. A healthy Christian life does not pay much attention to sin, because it has been dealt with at the Cross. But, if there is something that is bothering the believer, Jesus can deal with it. Sin no longer has mastery over the believer; he/she now has the choice to sin or not. And what is sin? That depends on who you are…but as a rule of thumb, it is anything that prevents you from being close to God. And He has given us power over it; power to overcome it.
Our youth is renewed like the eagle's. I've described this above, but basically He sets us free into the glorious freedom of the Children of God (Rom 8:21). This is like flying; like the eagle. Take a look here  –  and here for more on this.
He gives us His Spirit as a deposit to guarantee what is to come. Ephesians 1:14 and 2 Corinthians 1:22 say that the Spirit is a "…deposit, guaranteeing our inheritance". Not only does the actual feeling of the Presence of God in our hearts remind us of our inheritance in the here and now, but it also reminds us that the end of this life is not the end of everything. There is life after death, and this is a solid reassurance that this is indeed the case.
There's actually so much more, too. But I won't describe all of it; that would be spoiling the surprise! God loves to delight those who belong to Him with good things, most of which are complete surprises. He'll change your attitudes, your prejudices, your whole life, if you'll let Him. There's worship, the incredible sensation of being in His Presence as you offer up your life and worship to Him. There's fellowship, with other believers, where you find out that you're not alone in the way you feel. You learn to see things from God's perspective; from a Heavenly viewpoint. And He's good. All the time!
This does not rely on the Bible, either. This is a relationship with Jesus. You'll have heard people talk about this, no doubt. It's a relationship as real as any visible relationship; He speaks to us and we can speak to Him. Sure, the Bible describes the relationship, but it does not define or delineate it. What the Bible describes is simply what others have experienced in this relationship; it does not set a pattern telling us what is and is not allowed in that relationship. You will see things in the Bible that are familiar because they have already happened to you. The Bible points us to Jesus, in so many ways, and once we have come to Him, part of its job is completed. However, it's still vital in that it is still one of the main ways in which God speaks to us – but it is not the be-all and end-all. The relationship with Jesus is the most important thing! There's a post on this blog on the interpretation of scripture which will inform you more about this important point. Remember that the Bible is not God – the Trinity is Father, Son and Holy Spirit, not Father, Son and Holy Bible! The Bible simply points us to Jesus and provides Him with a way to speak with us. Note I said a way, not the way. Jesus is the Word become flesh; He has the final say.
So, why be a Christian? Because:
[He] forgives all your sins
 and heals all your diseases,
 who redeems your life from the pit
 and crowns you with love and compassion,
who satisfies your desires with good things
 so that your youth is renewed like the eagle's".
How to do this? How do you become a Christian? Well, basically it's a decision. You don't need to do the 'sinner's prayer'; you don't have to tell anyone, you don't necessarily have to pray, indeed, you don't even have to believe everything that you think Christians 'ought to' believe in. Just decide it's what you want, and ask Jesus to make it all real for you. Perhaps invite Him to come right in to your life. Make him your King. And then let Him take it from there. Let Him instruct you, guide you, lead you, speak to you. If you like, go to a good Church and talk to the people there. But don't let anyone take away your new-found freedom by imposing rules and behaviour patterns on you. Jesus is the only Person who has any right to change you from now on, by His Spirit.
This is a new life, in a completely new dimension. Explore, enjoy and be blessed!