I suppose that, given the sort of things I read about Biblical inerrancy, infallibility and whatnot, it had to happen at some point.
Today, I read the third of three pieces in the space of two days about the relevance of the Bible and why it should not be the foundation of our faith, but Jesus. Three great writers: Don Francisco; Nathan Jennings; and Phil Drysdale (only two of whom I have actually met; Don and Phil), say very similar things in their three short pieces.
Maybe God is saying something?
I will put all three of them on here for you to read.
He who has an ear, let him hear what the Spirit is saying in this time.
First up, Don Francisco: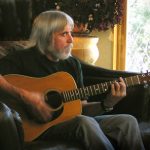 How should we, as believers, use the Bible? Most Western Christians read the Bible like they read other books, starting here to finish there– a rather shallow method, at best.
I usually use several translations and a Greek dictionary/grammar or two, checking anything that seems odd until I feel like I have a sense of what the writer meant to convey; I'll generally concentrate on a few verses unless they're part of a longer narrative. All of that must be preceded, however, by learning when, where, and in what language that particular book/letter was written, by and to whom, and the religious and cultural milieu of both author and recipient(s)– ignorance here can result in some very strange conclusions. It takes a lot of study. I'm still learning…
Understanding Scripture is a far more complex matter today than it was when the reader's first language was the same as the writer's. In the roughly eighteen hundred years since the books now called the New Testament were written, the world has changed radically: Whole cultures have disappeared or suffered violent repression; portions of Biblical text have been added, lost, and removed; entire books/letters have been sidelined or discarded by segments of the Church, while others– even though written by people of uncertain identity– have been included as essential. Vital, life-impacting meanings have changed over time, calcifying as religious dogma; countless translators have struggled to rise above religious control, political and cultural biases, and their own ignorance– spiritual and otherwise: It's not an easy thing to peer through the fog of centuries to understand what a deep and serious writer originally meant in a dead and ancient language.
The Letter to the Hebrews says, "The Word of God is living and powerful and sharper than any double-edged sword, piercing to the division of soul and spirit, between joints and marrow, and able to discern the thoughts and intents of the heart." The writer obviously wasn't referring to printed text, but the living Word of God that surrounds and fills us all. When you hear God speak to you that way, the result is something deeper and far more substantial than any text, which, after all, is only paper and ink. The written words of Scripture point your attention to reality; the voice of God gives revelation, truth and understanding. Listen well.
– Don Francisco
Next, Nathan Jennings:
Why I still read the Bible
It seems many people, in my circles at least, are often conflicted by and even turned off from the Bible and it's many narratives because it sometimes depicts God, to our modern sensibilities, as a self absorbed genocidal tribal deity that is more concerned with his (because God is mostly depicted as a guy) "glory" and reputation than his creation. I get it, because I've been there and still wrestle with it and I'm sure I always will.
As I currently see it, the problem happens mostly because of a flat literalism that ignores the literary genre's of the text. This wasn't such a big deal, say, 1000 or even 500 years ago. However due to modern thought, scholarship, and the information age that we live in, we should be able to read the Bible and realize that in antiquity, the writers and it's interpreters weren't even asking the same questions we ask now.
For instance, when we read the Canaanite conquest and the great flood story, we now know that tribes wrote these stories of God destroying entire civilizations because that's just how people in antiquity wrote stories back then.
There were literally tons of flood stories circulating by the time the Israelites recorded theirs. Of course they put their own twist on it, depicting their God different than those around them. The fact that God "drowned the entire earth", to them, was just a small aspect and really just what gods did. It wasn't even the point of the story. The God of the Hebrew bible flood story was extremely subversive compared to the other tribes flood stories though. Click here for more of my thoughts on the flood story.
The Canaanite conquest is regarded by most modern scholars as polemic against rival tribes and part of a larger origin story, not a historical event. In their view, if a war happened, it's because god or the gods commanded it. That's just how people thought thousands of years ago. The conquest story, in my opinion, is less about God destroying an entire civilization and more about God being on the side of the oppressed and with those that have nowhere to lay their head. It's a story for those that have nothing that says "God is on our side and is for us and provides for us."
All I'm trying to say is that I know a lot of people hate the Bible, and for good reason with the way many have been taught to read it. A lot of people think the old testament specifically has nothing to offer, and depicts a God that isn't worthy of worship or following or believing in. I get it. I just want to suggest that it isn't what it seems.
There are so many resources out there besides the bland big box store brand readings and interpretations of the text. From the modern liberation and feminist/womanist readings, to Jewish commentary, to the most recent historical criticism. There is so much available now days that don't choke the Bibles many narratives down to some fundamentalist doctrinal agreements.
The stories are timeless and full of wisdom. If only we realize it isn't a history book or a literal treatise of what was. It's a theological text that used the ancient literary tools, devices and genre's of its time (a span of at least a thousand years) from a specific tribe to record their story, with differing voices and opinions and we are all invited into that story to participate and interpret and interact with it to help bring justice and hope for a better tomorrow. Personally, I wouldn't even read the Bible anymore if I didn't view it this way.
– Nathan Jennings
The link to the original blog post is here.
And now, Phil Drysdale: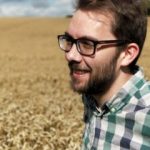 The other day I was chatting with someone about the Bible and I mentioned that I didn't see the Bible as an inerrant text.
Their face said everything… they were aghast.
They replied, "Bu.. Bu… But… if you get rid of the very foundation of your faith what do you have left?"
We talked a bit and I think I put their mind at ease (slightly).
But I'm glad this person managed to put so perfectly the issue in many people's faith.
They have the wrong foundation!
Now don't hear me wrong! I love the Bible, anyone who has followed my ministry for any amount of time will know I use it extensively and love it to bits. It truly is a gift from God to humanity.
However, it's not my foundation.
Jesus is!
You know; THE Word of God.
This is a hugely significant because Jesus, the Word of God, is unchanging and unshakable.
But many people have a different foundation. Their foundation is the Bible, or their church's doctrines, or something else entirely.
But when you have a foundation other than Jesus you are setting yourself up for a very bad time.
Build your faith upon a charismatic leader – you aren't going to have a good time if you find out they aren't perfect.
Build your faith upon a denomination – you aren't going to have a good time if you find out that every area of their doctrine isn't correct.
Build your faith upon the Bible – you aren't going to have a good time if you find out that it's not inerrant.
This is really just the story of the wise man building his house upon the rock if you think about it.
Faith changes over the years, that's just a part of life. We grow and evolve in our understanding of this infinite God.
When our foundation is this infinite God we are in good stead. But when our foundation is something else… well… just one simple change in your faith can bring the whole thing down.
We see this in teenagers from churches that teach "the Bible is the foundation of our faith." Having been taught dogmatically their whole lives that the Bible says the world is X thousand years old, what often happens is they go away to a college and find out there is overwhelming evidence that it's older than what "the Bible says." They often walk away from their faith to one degree or another. Because if the Bible is wrong in one area and the Bible is what their whole faith is built on then the faith is not true.
What a terrible shame, it really does break my heart to see.
Regardless of what you believe about the age of the earth (it was just an example, you can exchange it for countless others if that one didn't work for you), can you see this is a problem?
A teenager who has been taught that Jesus is our foundation is far less likely to walk away from Jesus because an interpretation of the Bible is challenged.
In fact, interpretations of the Bible are far more welcome when you put the Bible in its rightful place, at the feet of Jesus as a signpost pointing to Jesus. Not as the ultimate and final Word of God.
I guess the point I'm trying to make here is that any foundation other than Jesus is basically an idol.
Yes, even the Bible can be an idol when we let it take the foundational place of Jesus.
So that's my challenge to you today, to evaluate what the foundation of your faith is? Hopefully at the end you can say Jesus.
– Phil Drysdale
---
Thanks, guys, for those wise words!